One of the priorest Nigerian gambling providers and at the same time one of the most well-developed companies in African region.
It was founded in 2012 by Nigerian entrepreneurship enthusiast Kunle Soname. However, it is widely discussed that the ownership of the enterprise belongs to Victor Ikpeba which is not right. Victor is Brand Ambassador of Bet9ja and associates with it so much, but he wasn't participated in their establishment. Just to notice.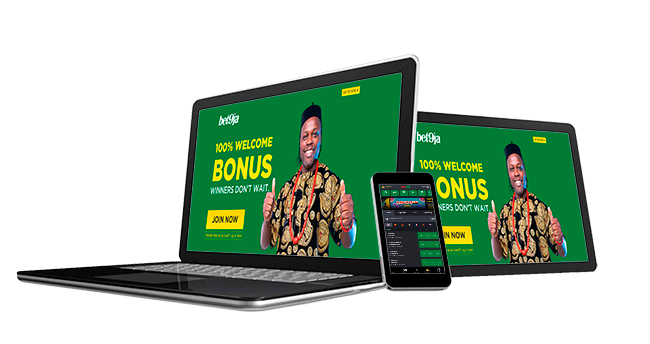 Company's headquarters is situated in Ojuelegba, Surulere, Lagos state in Nigeria. It is registered under juridical name «KC Gaming Networks Limited» and function totally following the law. Lagos Lottery Board is able to prove the fairness of them, but there is no need — Bet9ja is open and transparent which is additional advantage and add extra scores to them.
What is more that they can be proud of → developers team and management, because company has a several developed-applications which would be discussed in that article. It can be described as another advantage and even the competitive edge beyond others.
Not to forget to follow them in social networks in order to being aware of latest promos and bonus programs they have.
Bet9ja Mobile App Review
A pretty unique feature of bet9ja mobile app (despite the existence of application at all) is a subdivision of it on 2 main gambling sections — betting and casino. So there are 2 separate applications depending on purposes of yours. We will cover them both a little bit later. They are not require huge capacity of your phone's memory — betting app is 6.69MB and casino's one is 4.01MB.
However, they both are applicable only for Android-powered devices. Instead there are quite sufficient chances that for other platforms and OS they would appear in the near future.
Furthermore, the platform is flexible and can be opened through ordinary mobile browser of your phone. You won't miss any functions and we will show you how to reach the highest convenience level of using it on iOS.
Bet9ja Mobile App for Android (betting section)
System Info
Last Version 1.114.6
Last update 17/02/2020
Downloaded>55000
File size —6,64MB
Data of release 25/11/2019
Appearance
As from the outside point of view, the Bet9ja mobile application is following their brand design and looks quite interesting and non-typical.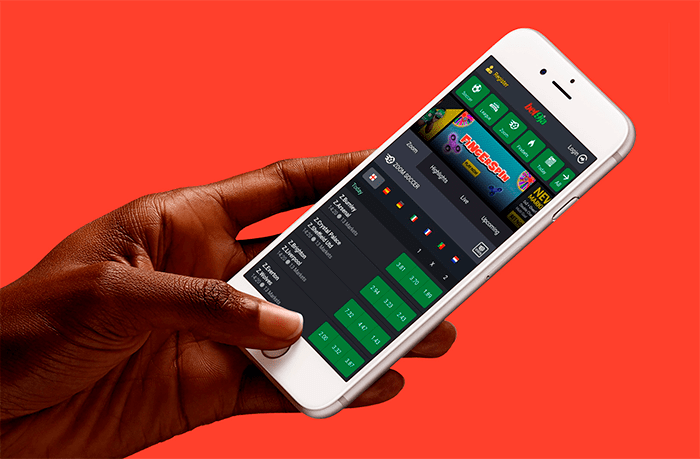 The menu-bar is situated on the bottom and helps to navigate to the main menu side-bar by typing on it. Once you did it, the side-bar would opened with following picture. It covers all main field which is necessary for professional punter. Even if you are not, it quite pleasant.
If we would start count the number of bars, we would confused immediately. So, we won't.
Just to mention, there is also a casino-navigating button, which transfer you to appropriate part via mobile browser official site. Why it is not transferring to casino app directly to the new bet9ja mobile app for casino? It's a mystery. Or a fault of developers.
Downloading process
There is nothing sufficiently difficult to download and install bet9ja apk, so we'd assist you in that deal.
You can download bet9ja app through our link or via https://bet9ja.com/mobileapps
While apk downloading (it's quite fast) you have great opportunity to sign-up if you haven't done it yet
Once the process is over, run the bet9ja app
What you should follow wihle signing in
There are a several things that is necessary to be mentioned connected with registration procedure. First of all, you need to follow general requirements:
To be born at least 18 years ago
To be aware of responsible gaming and possibility to lose your funds
To be a Nigerian (and have an account in Nigerian Bank)
You must follow al those 3 criteria's simultaneously, then there wouldn't be any reasons to worry about.
Bet9ja App for iOS (betting section)
Supporters of Apple — stay strong. Application hasn't still developed yet. But it might be very soon. We guess.
Until that happened, let us introduce you the way how to bypass this unfairness. It was mentioned, that website platform is entirely optimized due to any screen of mobile phone or tablet. Even for both iPhone and iPad.
There is no significant difference between the app and bet9ja new mobile version.
Pros & Cons of Mobile Betting
Mobile-betting gains in popularity for last years. It's expectable, because smartphones has become our essential assistants in day-to-day life. According to the latest statistic, above 60% of betslips made during last year — were made by mobile.
By clarifying pluses and minuses of such gambling-type, we can highlights the following issues.
As for benefits:
Maximum facility from gambling (allows to play whatever you've been, at any time you wish)
Security level is more strict which reached by two-factors authentication and enabling Touch ID/Face ID
easy to combine with watching broadcast in LIVE-betting
As for the downsides:
hardly to navigate through events
mobile gadget's battery might be out of power in the most inopportune moment
However, the balance is more crouch down for the side for mobile-gambling. The world is developing.
Bet9ja Mobile Version
As we can realize, the adaptation of betnaija mobile website version is equal to the app one. It designes just the same way as an application with easy to move forward to menu section on the bottom of the page, quick links part at menu's side bar and the list of availible sport disciplines a little bit lower down.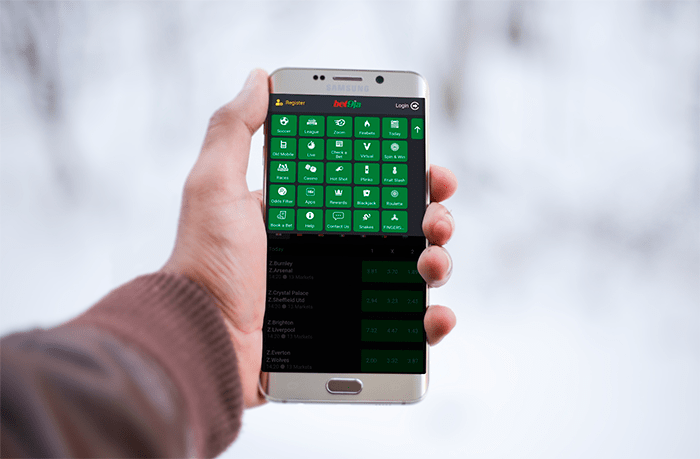 As an unique major distinction between the bet9ja mobile application and browser version is the fact that the second one is applicable to the all devices. It can be opened even through PC on Windows and Linux if a punter has such a wiligness.
Additionally to bet9ja mobile, it has a lite-versioned platform either. It is applicable mostly for their clients whos devices has the level of capacity not enough for the enjoyable running of bet9ja apk. Thus, nobody would lefted out.
Compatible Devices
The app would be perfectly operate in all the latest models of smartphones and tablets. Because it doesn't require a huge memory or capacity — almost every African gamglers are able to try the fruit's taste.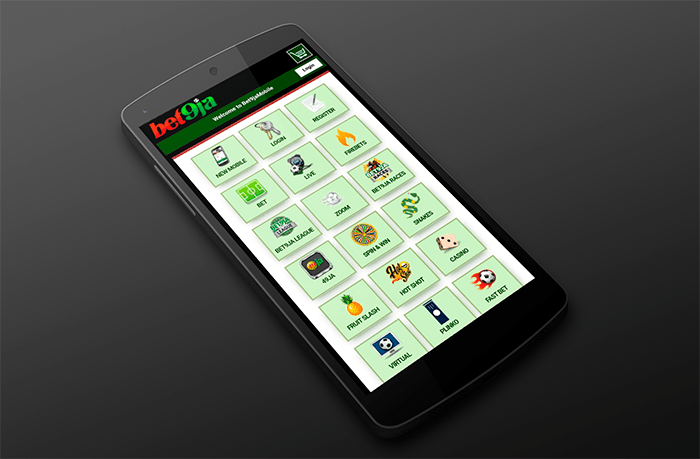 Overall, the best funcionality can be achieved through such smartphones:
Samsung Galaxy S10e
Samsung Galaxy Note 10+
Huawei P30 Pro
LG G8 ThinQ
Nokia 7.1
Motorola Moto G7 Power
OnePlus 7 Pro
Google Pixel 4
Moreover, nobody restricts to use the platform from a tablet, the most suitable one's might be::
Samsung Galaxy Tab S6
Samsung Galaxy Tab S4
Asus ZenPad 3S 10
Huawei MediaPad M5 8.4
Lenovo Yoga Tab 2 Pro
Amazon Fire HD
Furthermore, it shows magnificant operating experience on iPhone 6S, 7, X and XR/XS, as well as on latest iPad Pro and Air. The lack of the separate app can be overcome as we described earlier.
What contact channels are available on the Bet9ja website?
Beyond the tech support, there are official profiles of them in social networks, the links are hidden in the article, try to find them
Is the Bet9ja website safe and secure for mobile use?
Absolutely, your data, money or personal photos won't be stolen, trust me
Is the Bet9ja fair, trustworthy, and reliable?
Absolutely, what is more, for their fairness is watching special governmental organization in order to prevent the possibility of cheating
How can I enjoy live streaming on the Android app offered from Bet9ja?
Only graphics broadcasting provided, but they are giving all neccessary information you should be aware of
New mobile Bet9ja or old mobile app – which one to use?
Depends on the type of gadget you have: if new one — choose new one app, if an old one — buy a new one